By now I expect you guys to know I am corny enough to love puns so quit the eye roll, let me tell you a little story.  I go out a lot, no point in telling lies about this, but not everywhere is great or even ok. The last 3 places I tried this week had cocktails that all let me down. Because of these disappointments I found myself ending each outing with beer. Shocker, I know. But here is the thing, the right beer can fix all ails you have, save you from sucky bartenders and put that smile right back on your face. Now if you aren't particularly fond of the beverage enjoyed around the world or are unsure what your brew style would be you are in luck because this week is NYC Beer Week and everywhere you go there are plenty of spots offering up new and exciting and most importantly quality brews.
Try one of the many dinners featuring beer pairings to learn firsthand how complementary hops can be. I would also recommend beer flight tastings to familiarize yourself with the types of beers there are. Lastly to end the week, go touring and tasting at one of the breweries in NYC such as Singlecut Beersmiths in Astoria. Freshly made beer is an experience in itself.
So far I have enjoyed a coconut and chocolate stout, a sour hibiscus IPA, and I am headed to try a Stout from Sri Lanka. There is something out there for everyone beyond the supermarket offerings.There are only a few days left but a lot of spots will continue to offer fantastic events throughout the weekend so be sure to get out there and drink up.
Never thought I'd ever consider giving up bacon, but my first outing at a vegan restaurant has left me skeptical. I wish bacon wasn't so delicious, it makes our parting so much harder to accept. Let me tell you what happened…
Lannie, who writes for Food before Love about her vegan journey, had a great response from our followers on twitter during the Food Fit Health Chat. A lot of tweeters were intrigued about going to a vegan restaurant so I organized the dinner, riled up the good people who inquired and we went on a dinner date to Cafe Blossom. It was a first for many, and definitely a first for me. You all know I love steak, bacon and everything in between so I was nervous and excited for this new experience and worried I wouldn't like anything. I truly wasn't ready.

So I ordered Vegan wine to relax. What is vegan wine? I'm not even sure to be honest. But I was told, and I looked this up, that some wines have fish bladder in them, as well as, animal finings (ie: gelatin). Very Strange, Wine be so good too. This Vegan wine however, was very good, light in body, delicate and tasty. I could drink this forever, no problem.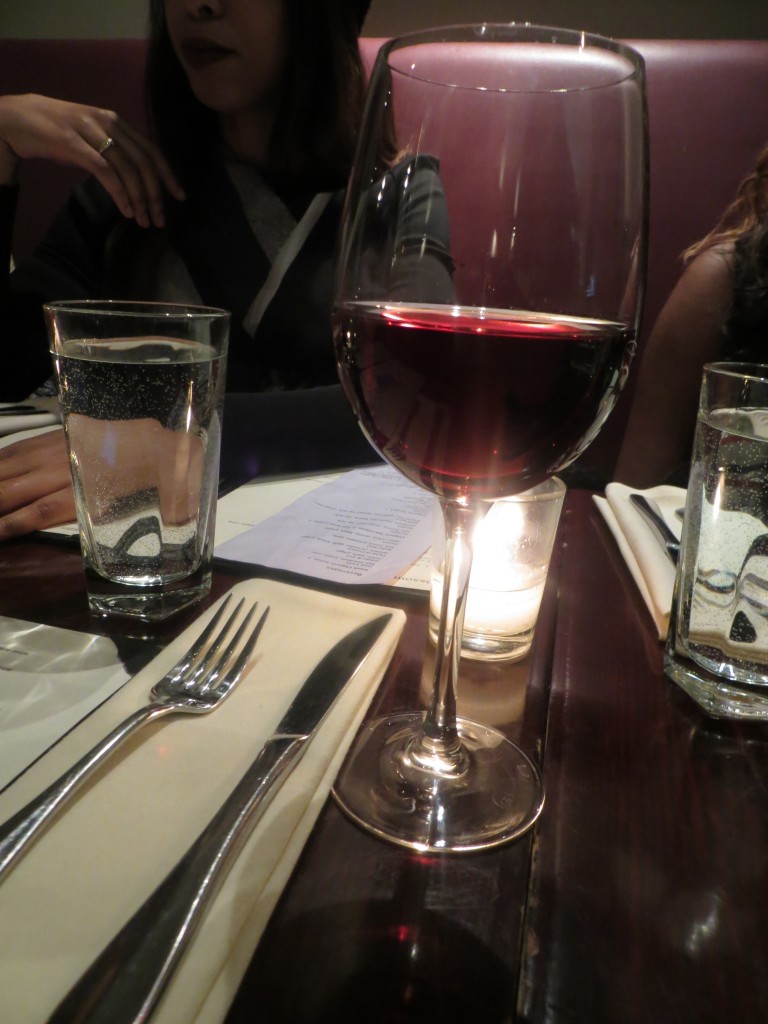 Soy Bacon though. Not my friend. I ordered the soy bacon burger which was super cheesy and the bacon was flabby. Not too sure if this could be a forever thing, actually I'm pretty sure it can't be. It's either bacon or no bacon, no in between.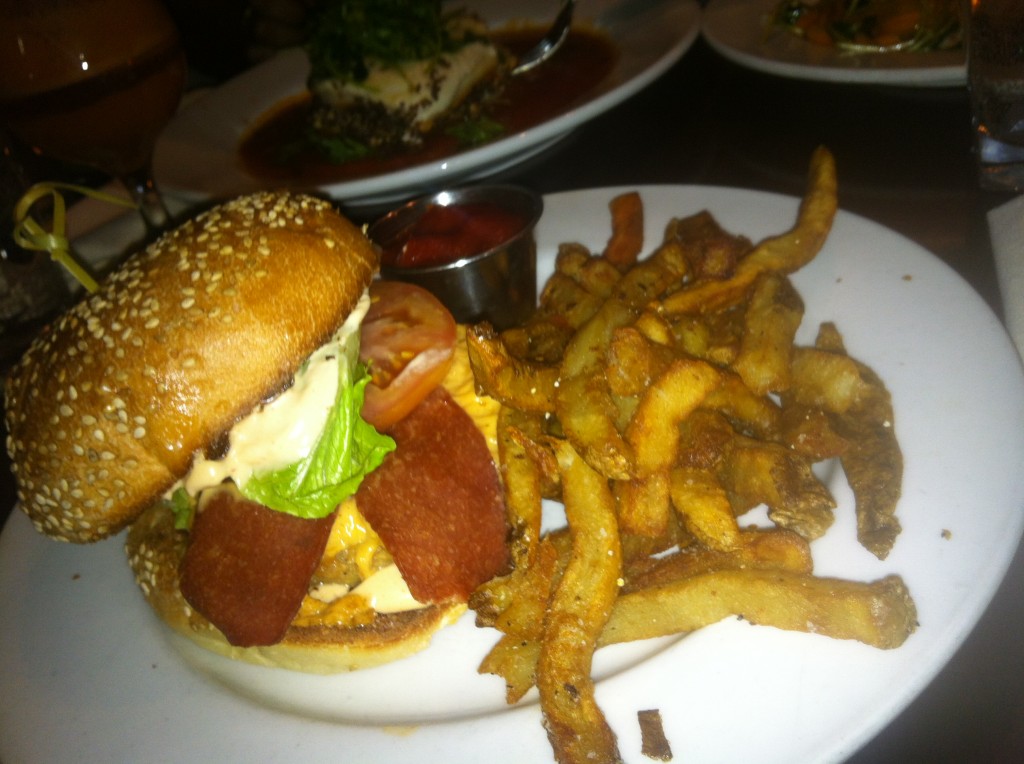 We had some great people in attendance who really enlightened me on the lifestyle and what I should/shouldn't be eating. I learned a lot about myself and have tried to make a conscious effort on changing my eating patterns. The question is, could I ever "go vegan?"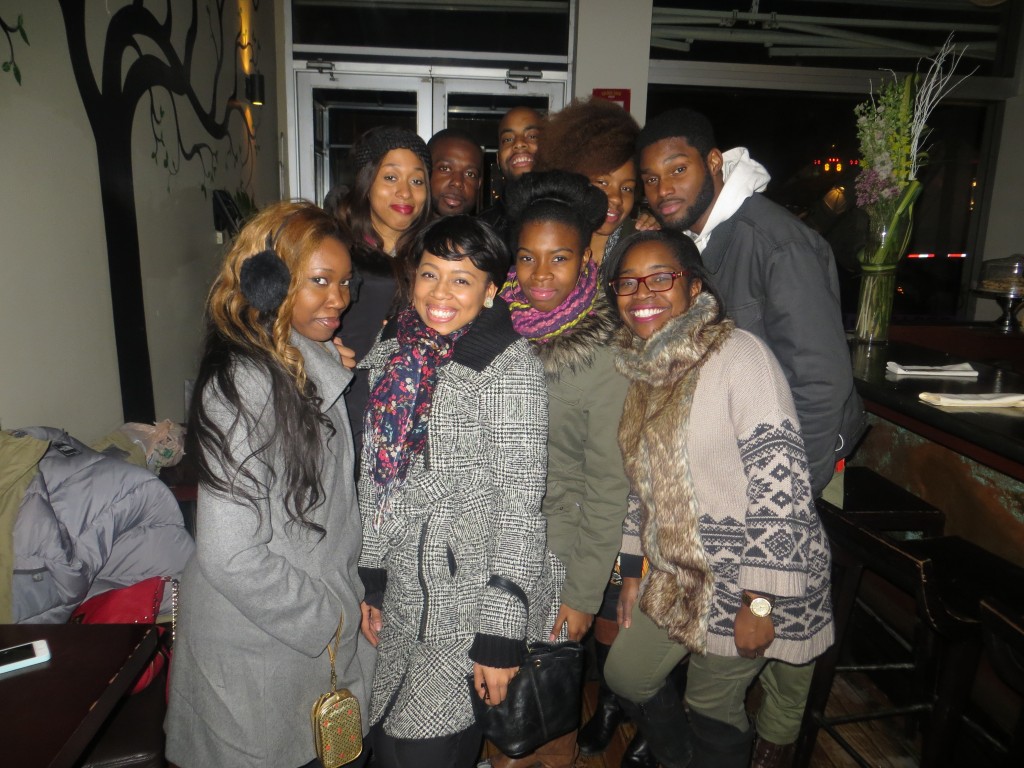 Join us in March for the next date
Hello Readers!
First & Foremost: February is coming to an end and we will be entering the third month of 2014. Have you begun your healthy eating resolutions?
Now, today I am starting a series called The Psychology of Eating which will touch on health/vegan lifestyle topics that I haven't discussed thoroughly yet. As previously stated in my first two blogs, I have significantly changed my lifestyle due to poor eating habits and health issues. I have come a long way but I'm still progressing daily. I've noticed that eating better allows my brain to think clearly and effectively. In comparison to eating processed and refined foods where I feel very lethargic and cannot focus.
It makes a lot of sense that psychology and eating coincide with one another. For instance, I have been working with children for years and I also spend a lot of time observing their behavioral habits. Having worked both at a school which has soda/junk food machines versus a school that doesn't allow soda/junk machines yet serves a lot of healthy snacks there are complete differences in their behavior. Children in schools who practice holistic nutrition do better in school than that of those who allow junk foods in their school.
Not practicing holistic nutrition may also lead to obesity. The obesity rate in America has increased every year. Are we doing enough to help children and others so that we can decrease the rate of obesity and heart disease?
Here is a before and after picture of me when I was eating unhealthy processed foods, gained 40 pounds in college and then lost it when I became vegan.
I would highly suggest following this vegan food pyramid. This vegan food pyramid I'm suggesting is not to persuade you to become vegan but to add these food groups into your daily diet.
I am sure if you follow this whilst lessening the amount of refined foods you consume, your blood levels and your organs will thank you. What I mean is that you will feel more energetic and your organs will function a lot better thus decreasing your doctor visits for health issues.
Stay Tuned for The Next Part of The Psychology of Eating Series.